ICAP/4 on Windows 8.1 is now available as a download for those current on maintenance. If you have questions about the status of your maintenance, contact Intusoft at (310) 547-0197 or email.
Please include the following information:
1) Your name
2) Company name
3) Phone number
4) Intusoft product name (please indicate standalone or network version)
5) version & build number (usually located in the Help About... dialog)
6) serial number
Technical e-Learning Portal:
This informative portal is devoted to bringing you technical information about Intusoft's ICAP/4 simulation; model libraries; GFT technology; technical articles; and DSP Designer capability.Click here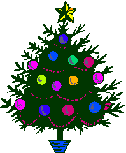 Intusoft will be closed for the holidays at the end of the day Tuesday, December 23rd, we will re-open for business on Monday, January 5, 2015. We wish you all a happy and safe holiday season!
Intusoft's ICAP/4 Simulation
Click
here
for powerful features
Click
here
for Free software