Figure 2 shows the complete model. The Laplace code model was selected so that a true integrator is used, having infinite gain at DC. The input function, B3, is set to 0 initially. The integrator output is also initialized to 0 by setting the out_ic parameter to 0. Simulation using the code model sine wave generator runs about twice as fast; however, it has no cosine output or provision for initial phase error. The VCO model was wrapped into a subcircuit, VCO2phase, and stored as a behavioral function block. We'll come back to this model after discussing the remaining behavioral components.
Generating a Test Signal

Modern communications circuits transfer binary data. Some use Binary Phase Shift Keying, BPSK, in combination with a hashing algorithm that spreads the energy over the channel bandwidth. The modulation source for testing our circuit needs to produce a pseudo random binary data pattern with values of +1 for logic one and –1 for logic zero. This signal will be filtered to limit its bandwidth. Then the carrier signal will be multiplied by the filtered binary data to produce the desired BPSK signal [Reference 1].
Tapped shift registers with feedback are frequently used to generate pseudo random binary patterns, one such arrangement is shown in Figure 3. The exclusive or function is performed using selected shift register taps. It turns out that certain combinations will produce a data sequence that contains 2n-1 data patterns, where n is the length of the shift register. These patterns are sufficiently random to be useful for spread spectrum communications. For our test purpose, we can just use the code produced by the shift register to generate the modulation signal. The filter is scaled for a 10GHz clock. We'll rescale it for a 10MegHz data clock and use a 900MegHz carrier. The signal can be captured using Scope5 and made into a PWL source for IsSpice. The Scope5 data accuracy must be set high enough to resolve the time axis so that each x axis value is unique. Eight digits will do the trick. Fewer digits may produce successive x-axis values that are the same resulting in a IsSpice run time error. The PWL table will be created in the output record and it can be pasted into a Spice voltage source, PWL generator.
Next, it's a matter of putting the pieces together. The phase detectors are simple behavioral multipliers. We have 3 choices for data filters:
1. L-C filter, a brick wall with some temporal overshoot
2. Fifth order Bessel filter
3. No filter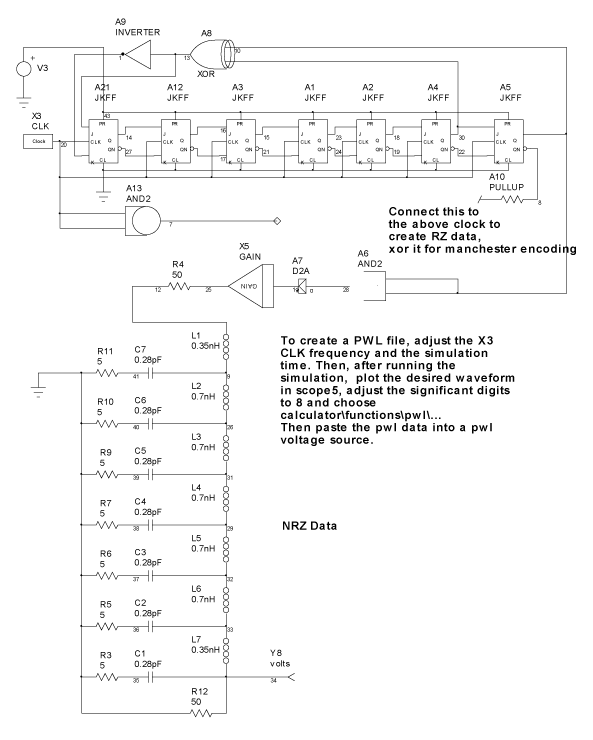 Figure 3. Shift register generates pseudo random noise.
See page http://www.intusoft.com/support.htm to find out how to get many more filter choices.
There is no filter about the carrier since our test circuit modulator shaped the input spectrum. You can add noise or other interfering signals to the test signal and insert the carrier filter to evaluate its effect. The loop shaping filters, LPF1/2, have their bandwidth set by parameter WFIL1. The noise filter bandwidth, LPF3, is set to 10*WFIL1. KVCO is set to 8*WFIL1/(2*pi) in accordance with [Reference 1]. The complete Costas loop simulation is shown in Figure 4.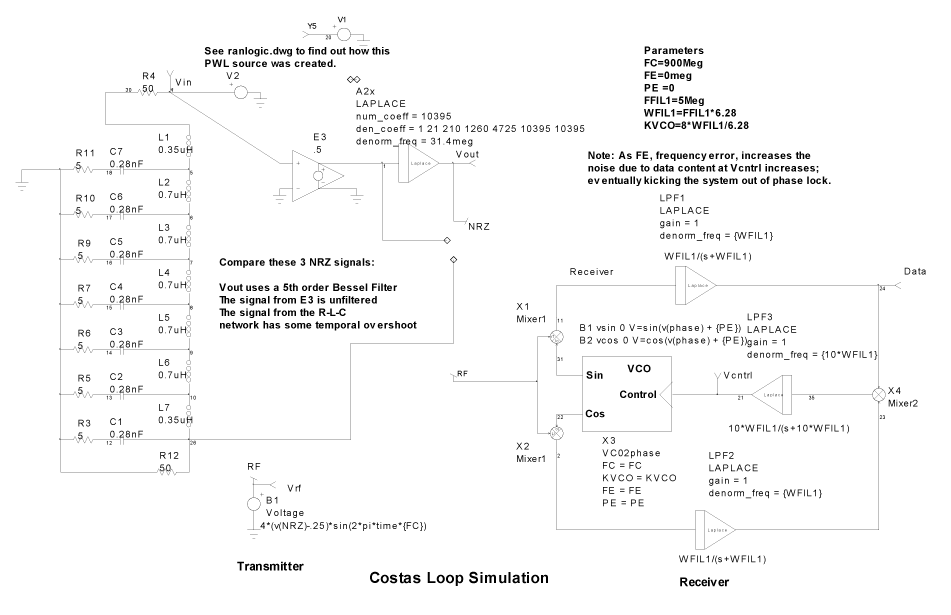 Figure 4. The complete Costas loop simulation.
The "eye" diagrams for the Bessel filter and the LC filter are shown in Figure 5. As the filters become more of a brick wall, the constant delay feature gives way to a ringing response creating inter-symbol cross talk that tends to close the eye, reducing noise margin. For Bessel filters, W*T = sqrt(2*n-1)*ln(2) - .788/(6.5+n). Bessel function "bandwidth" is typically specified as 1/T, requiring adjustment for W, the actual bandwidth (2*pi*F). For a 5th order filter, 2*pi*Fc*T = 2.01 and 1/T = 2*pi*Fc/2.01
Figure 5. L-C Filter ringing shows reduced margin compared to a Bessel filter.
The trace passing through the middle of the "eye" is the initial phase locking transient.

The equation has been evaluated in Table 1. You can have both phase and frequency offsets as well as noise added to the signal to evaluate lock time. It is interesting to note that for the case of a frequency offset, Vcntrl, in Figure 4 must have a corresponding DC value to remove the offset when the loop is locked. That offset will produce noise that appears to be random (because the data pattern is random and it is multiplied by the offset in the X4 mixer) that will throw the loop out of lock for high frequency offsets.